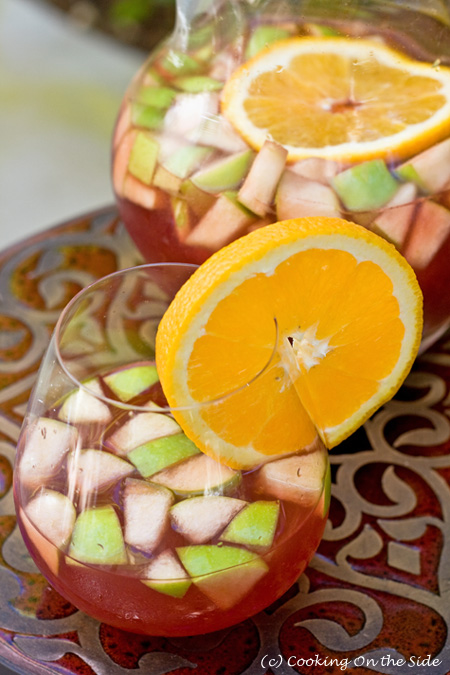 Serves 6 wine glasses
INGREDIENTS:
3 Organic African Nectar Tea Pouches™ (alternatively, try a combination of other red, mango and hibiscus teas)
1 juicy lemon, quartered and seeded
1 juicy orange, quartered and seeded
2 Granny Smith apples, chopped
1 small bunch of red grapes, halved
1 cup sugar
2 cups Rosé wine
DIRECTIONS:
Squeeze the lemons and oranges into a large pitcher and then toss them into the pitcher along with 1 cup of sugar. Stir and muddle the fruit with the sugar well.
Put 36 oz. water to boil. Steep the tea pouches for 6 minutes. Discard the pouches and add the tea to the citrus sugar mixture. Add the 2 cups Rosé wine and the chopped fruit. Chill for a couple of hours. Serve in wine glasses and spoon fruit over the sangria in each glass.