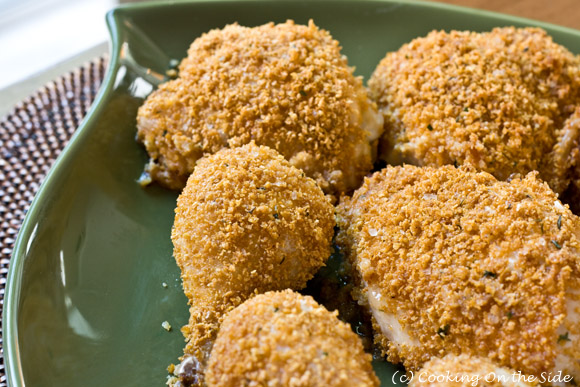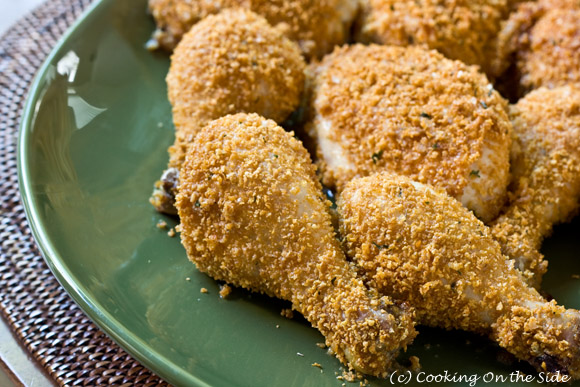 Makes 8 servings
INGREDIENTS:
1 cup corn flake crumbs
1 1/2 teaspoon seasoned salt*
3 pounds broiler chicken pieces, rinsed and dried
1/2 cup evaporated milk
2 tablespoons butter, melted
DIRECTIONS:
Combine corn flake crumbs and seasoned salt. Dip chicken pieces in evaporated milk and coat with corn flake crumbs mixture. Place in a single layer, skin side up, in a shallow baking pan coated with cooking spray. Drizzle with butter.
Bake at 350°F for 1 hour or until chicken is tender, no longer pink and juices run clear. Do not cover pan or turn chicken while baking.
* Since I didn't have seasoned salt on hand, I went with about 3/4 teaspoon kosher salt plus a few dashes of garlic powder, onion powder, dried thyme, dried parsley and ground black pepper.