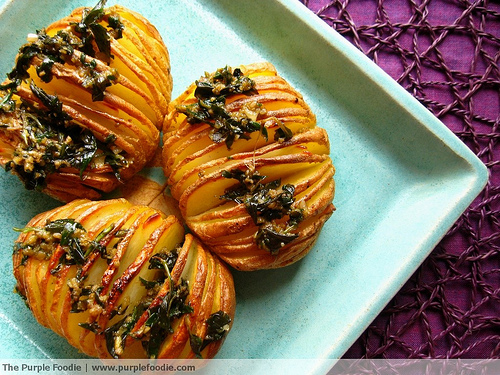 4 tbsp butter, cut into tiny cubes
2 tbsp olive oil
3-4 cloves of garlic, thinly sliced
salt
Preheat the oven to 225C/440F
Scrub the potatoes clean, we're going to be leaving the skin on. Oh yes, crispy, golden skin at the end of 40 minutes.
Boil them in salted water for 10-15 minutes. This will make sure the potatoes are absolutely clean as well as reduce the cooking time in the oven. If you'd like, you can skip this step, and cook the potatoes in the oven for 1 hour.
Now, slice a thin layer off the base of the potato so that it won't roll while you are slicing through.
Cut across the potatoes at a 3mm/0.2inches interval, making sure that you don't cut all the way through, but leave 1/3rd (about 1 cm) of an inch of potato.
Lay the potatoes on a baking sheet.
Place the sliced garlic in between the layers of potatoes, and push the cubes of butter in at equal intervals.
Give it a good sprinkle of coarse salt and then drizzle the olive oil over it and put it in the oven for 40 minutes, or 60 minutes (if you haven't parboiled them).
While the potatoes are in the oven, baste the top of the potatoes with the olive oil from the pan to make the outside extra crispy.
Remove from oven and eat warm spooned with some pesto sauce!
Pesto Sauce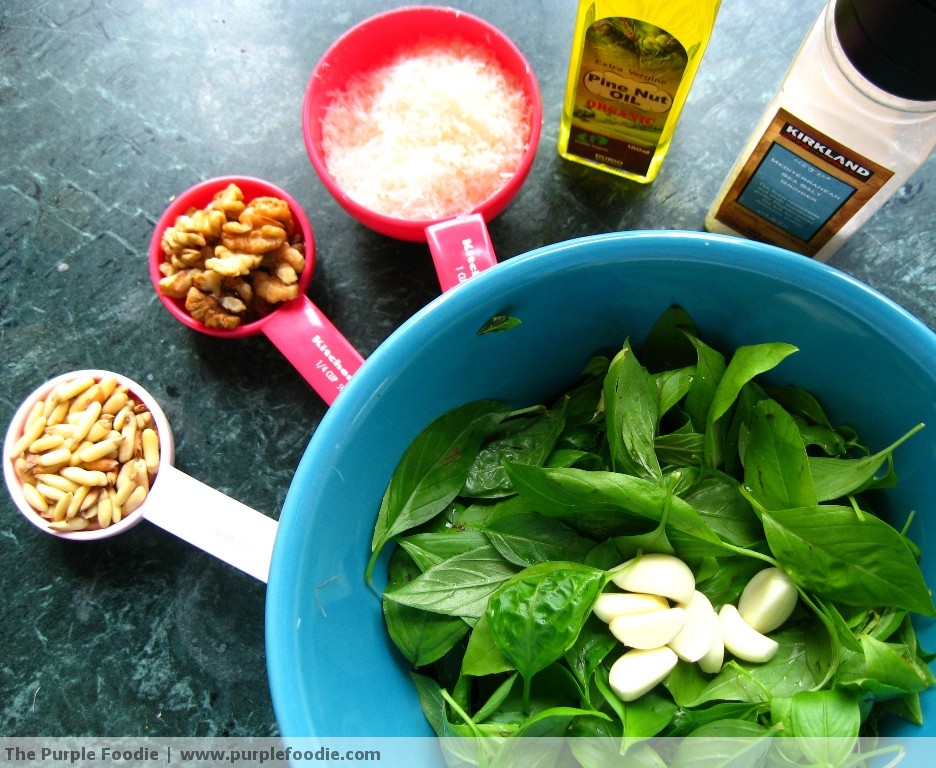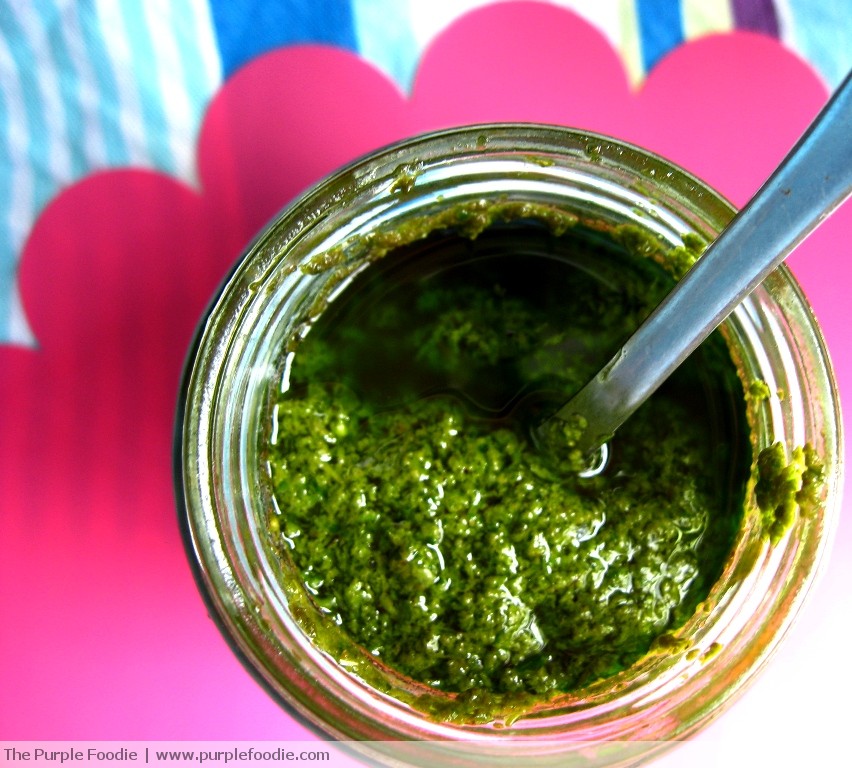 1/4th cup pine nuts
1/4th cup walnuts
6-9 cloves of garlic
1/2 – 1 tsp coarse sea salt
4 cups basil, washed and dried
1 cup Parmesan cheese, freshly grated
3/4th cup olive oil
3/4th cup pine nut oil (or olive oil, if you don't have pine nut oil)
In a food processor, grind the walnut, pinenuts and garlic to a paste. Add the salt.
Add the basil leaves and maybe a tiny little bit of oil or water for it to come together.
Add the parmesan cheese.
Now through the feed tube, pour in the oils until evenly blended.
Transfer to a jar and serve and use as you like!