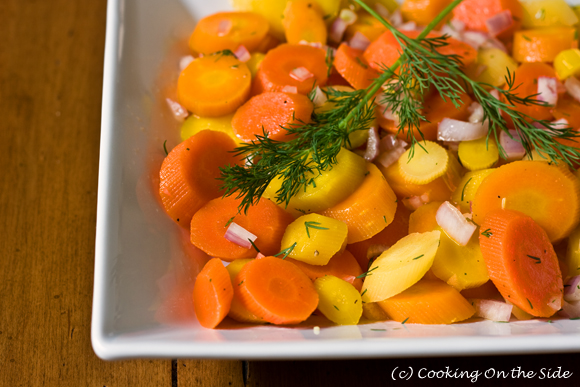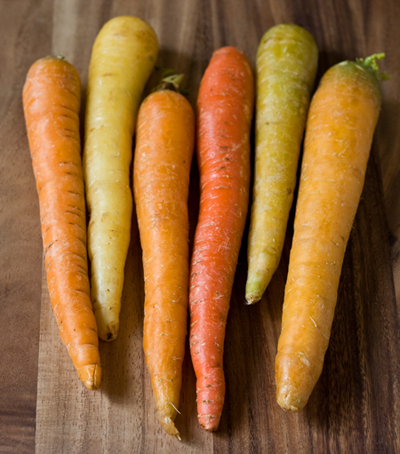 Serves 4
INGREDIENTS:
2 cups carrots, peeled and thinly sliced *
1/2 cup shallots or red onions, diced
1 tablespoon olive oil
1 tablespoon red wine vinegar
2-3 pieces fresh dill, chopped
Salt and pepper to taste
DIRECTIONS:
Boil carrots until tender yet crisp, about 2 minutes. Rinse under cold water and drain. Combine carrots and onions. Mix remaining ingredients in a small bowl until well blended. Pour over carrot mixture and toss well. Refrigerate at least 3 hours to blend flavors.
* If you can find multicolor carrots – Rainbow Crunch is one brand – they look really pretty in this salad!