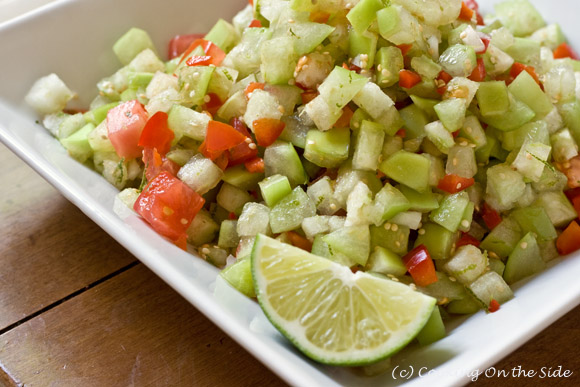 INGREDIENTS:
1 large ripe red tomato, diced
8 medium-sized tomatillos (about 8 oz.), husked, rinsed, and chopped*
1/4 cup minced red bell pepper
1/2 teaspoon minced onion
1 teaspoon grated lime peel
1 tablespoon lime juice
Tortilla chips
DIRECTIONS:
Mix all ingredients together in a nonmetal bowl. If made ahead, cover and refrigerate up to four hours. Serve with tortilla chips.