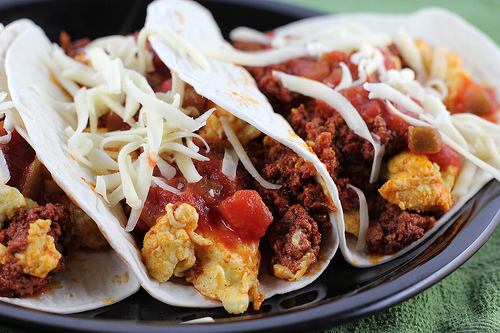 Ingredients:
6 ounces chorizo sausage
8 small flour tortillas (or corn tortillas)
6 eggs
¼ cup milk
½ teaspoon pepper
½ teaspoon salt
1 cup shredded Monterey jack cheese
1 dash hot pepper sauce (optional)
½ cup salsa
Cooking Instructions: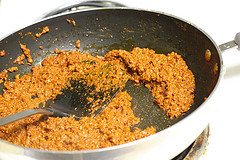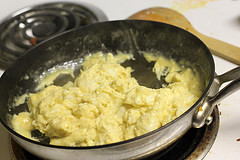 Step 1:
In a large skillet over medium-high heat, crumble the chorizo sausage into the skillet and cook and stir until fully cooked. Remove from heat. Heat another large skillet to medium heat. Lightly spray the skillet with cooking spray. In a medium bowl whisk together eggs, milk, salt and pepper. Pour the eggs into the skillet. Cook and stir until almost firm. Add the sausage and continue cooking and stirring until firm. Remove from heat.
Step 2:
Heat tortillas according to package directions. (Stove top or in the microwave).
Step 3:
To make tacos- sprinkle shredded cheese on each tortillas. Top with the scrambled egg and sausage mixture, add hot pepper sauce (if using), and top with salsa.
(Makes 4 Servings)