The pie is so simple to make the filling only consists of three ingredients; sweetened condensed milk, lime juice, and egg yolks. To save time you can use a prepared graham cracker crust and just pour the filling into it.
Ingredients:
5 egg yolks (beaten)
1 (14 ounce) can sweetened condensed milk
½ cup key lime juice
1 (9 inch) prepared graham cracker crust
Cooking Instructions: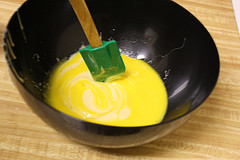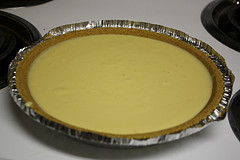 Step 1:
Pre-heat the oven to 375 degrees. In a large mixing bowl combine egg yolks, sweetened condensed milk, and lime juice. Mix well. Pour into the unbaked graham cracker shell.
Step 2:
Place into the oven and bake for 15 minutes. Allow to cool. Top with whipped cream.