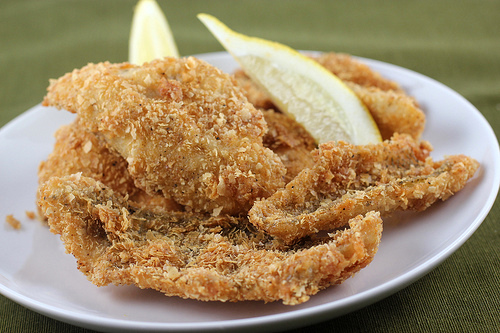 Prep time:
20 minutes
Cook time:
10 minutes
Ingredients:
2 cups dry potato flakes
1 cup flour
1 tablespoon garlic powder
1 tablespoon seasoning salt
1 tablespoon ground black pepper
2 teaspoons cayenne pepper
2 eggs
8 bluegill fillets (can also use bass, crappie, or tilapia)
Oil (for frying)
Cooking Instructions: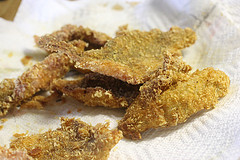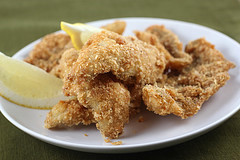 Step 1:
Heat a deep fryer to 350 degrees. In a small bowl beat together 2 eggs. In a pie plate combine potato flakes, flour, garlic powder, seasoning salt, black pepper, and cayenne pepper. Mix well.
Step 2:
Dip fillets into egg mixture and then roll in the potato mixture until evenly coated.
Step 3:
Fry fish fillets in the deep fryer (in batches if necessary) for 5 minutes or until the fish flakes apart easily and is golden brown. Drain on paper towels.
Yield:
(4 Servings)