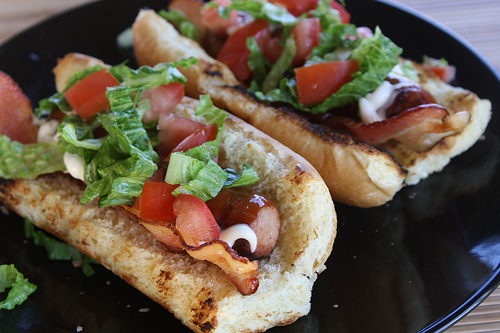 Ingredients:
4 hot dogs
4 slices of bacon
1 large tomato (seeded and diced)
lettuce (shredded)
Mayonnaise
4 hot dog buns (toasted)
Cooking Instructions: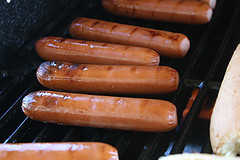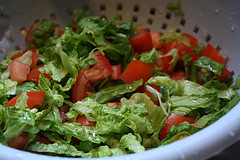 Step 1:
Heat a medium skillet to medium heat. Add strips of bacon and fry until crispy. Remove from the pan and drain on paper towels. Add hot dogs to the pan and fry in the bacon fat until heated through and a little browned.
Step 2:
Place hot dog into a toasted bun, put a slice of bacon next to each hot dog inside the bun and top with mayo, tomato and lettuce.