INGREDIENTS (Makes approximately 40 balls)
1 lb shrimp (shelled and deveneined)

1/2 lb boneless fish fillet

1 egg white

4 tablespoons cornstarch

1 teaspoon salt

1/4 teaspoon grated fresh ginger

1/4 teaspoon minced garlic

1 teaspoon sugar

2 tablespoons rice wine

oil for deep frying
DIRECTIONS: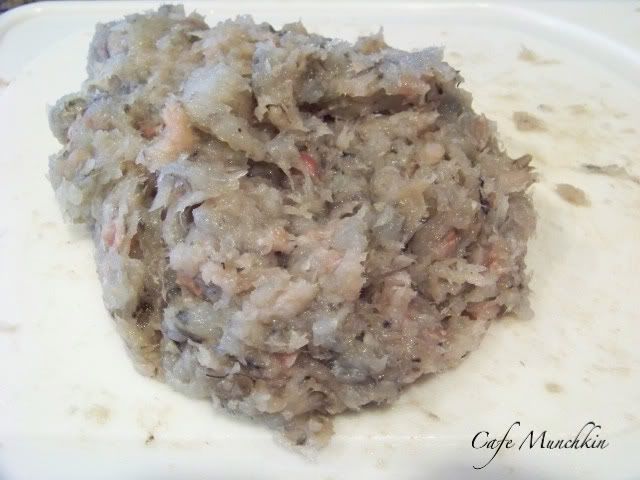 1. Finely mince shrimp and fish.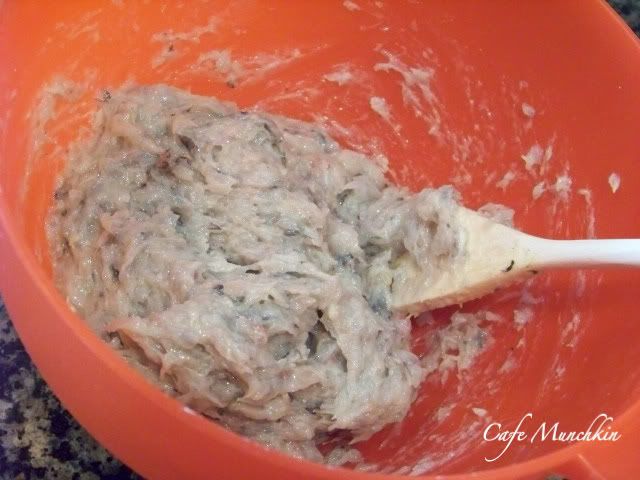 2. Combine thoroughly with remaining ingredients.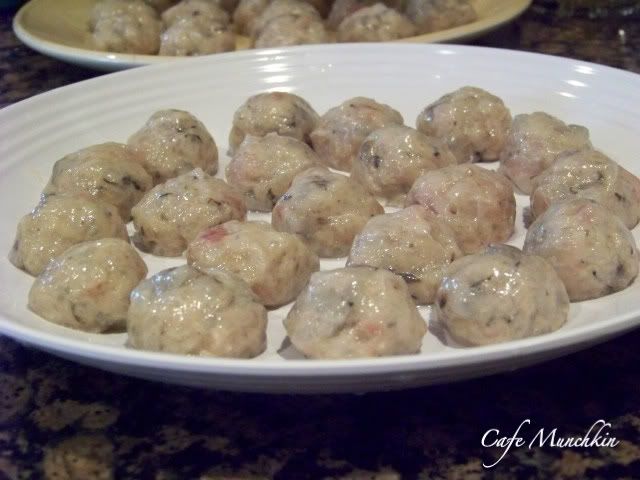 3. Shape into 1 1/2″ (4cm) balls. Wet fingers to keep meat from sticking. (Note: I used a 1/2 tablespoon measuring spoon to help me make sure I've got balls of pretty much the same size.)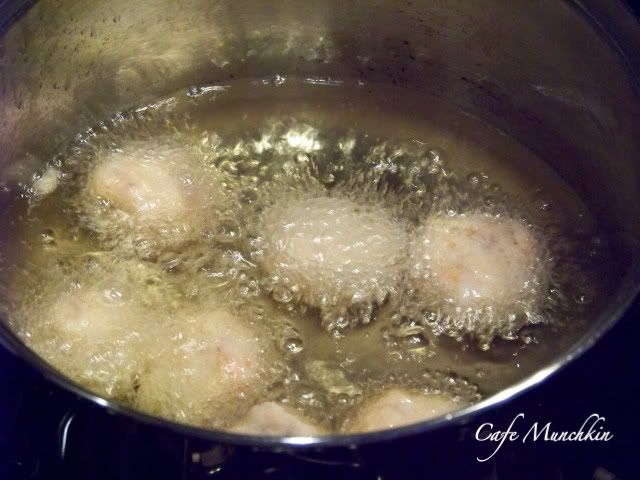 4. Deep fry in 350F (175C) oil for 2 to 3 minutes.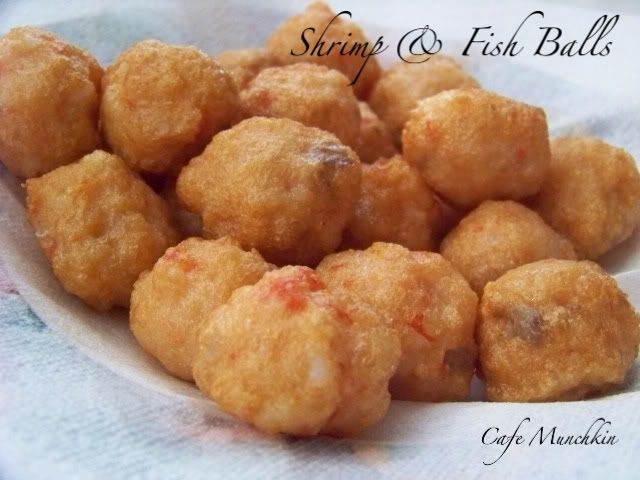 5. Remove and drain.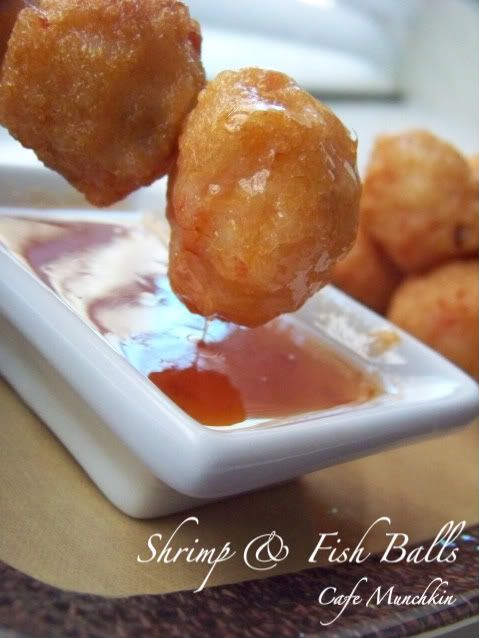 6. Serve with preferred dipping sauce.
You can play with these shrimp balls in so many ways. One is to serve them as appetizers with your favorite dipping sauce. We used sweet chilli sauce, by the way. Another is to turn them into Sweet and Sour Shrimp and Fish Balls. I have a
sweet and sour recipe here
. You can also use these balls in your (noodle) soup or even in your congee!