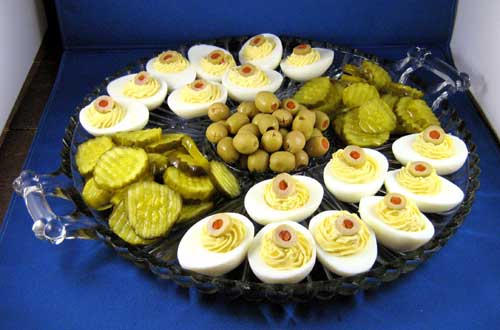 1 Dozen hard cooked eggs, peeled and chilled
1/2 Cup mayonnaise
2 Teaspoons cider vinegar
2 Teaspoons prepared mustard
1 Tablespoon sugar
1/4 Teaspoon salt
Dash pepper
Halve the eggs lengthwise; remove yolks and mash with next 5 ingredients. Using a pastry bag and star tip, pipe the mixture into the cavities of the whites.
Garnish with a pinch of paprika, thinly sliced green stuffed olives or a small spring of parsley.